Shenzhen Design week
Döppel Studio, was one of 16 French designer studios gathered at the Shenzhen Design Week on the theme of "sustainability". Exhibitors but also Scenographers, they collaborate with the Desormeaux / Carrette studio for design the principal design exhibition during the Shenzhen Design week. The exhibition "Vis à vis: between art and design, between France and China" invites this heritage as a basis for contemporary creations.
"From Doric to Gothic, stone is an artistic and technological witness to civilizations"
The scenographic elements of the exhibition translate this intangible heritage into phantom stelae. This minimal scenography becomes sophisticated by the materiality: lights, transparencies, appearances and phantom reflections allow a dialogue between all the elements of this exhibition. This installation elevates the lights of the past as pillars of future creations by drawing on the Western heritage of the stone column as a witness to the past and a plinth for the future.
1.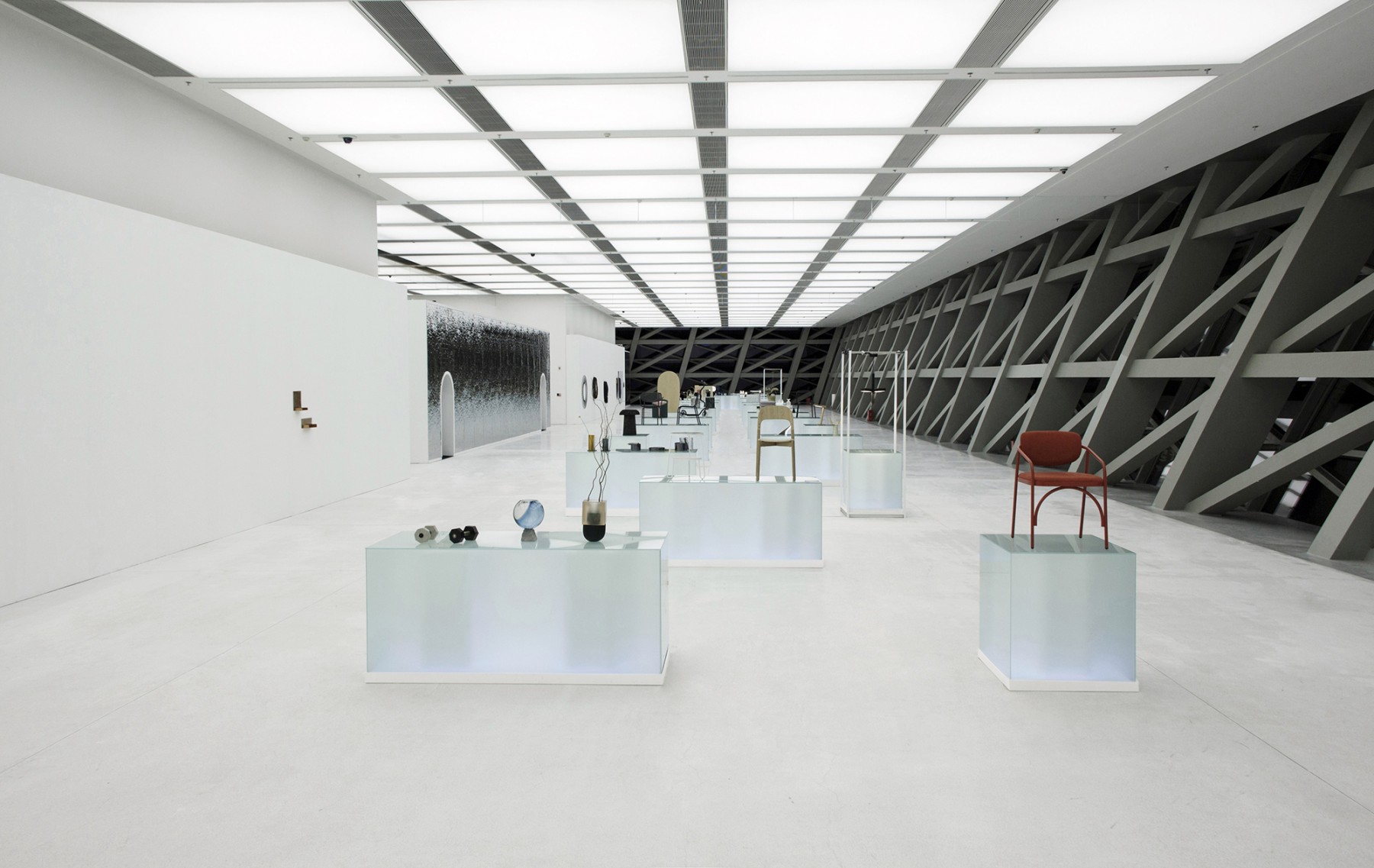 2.
3.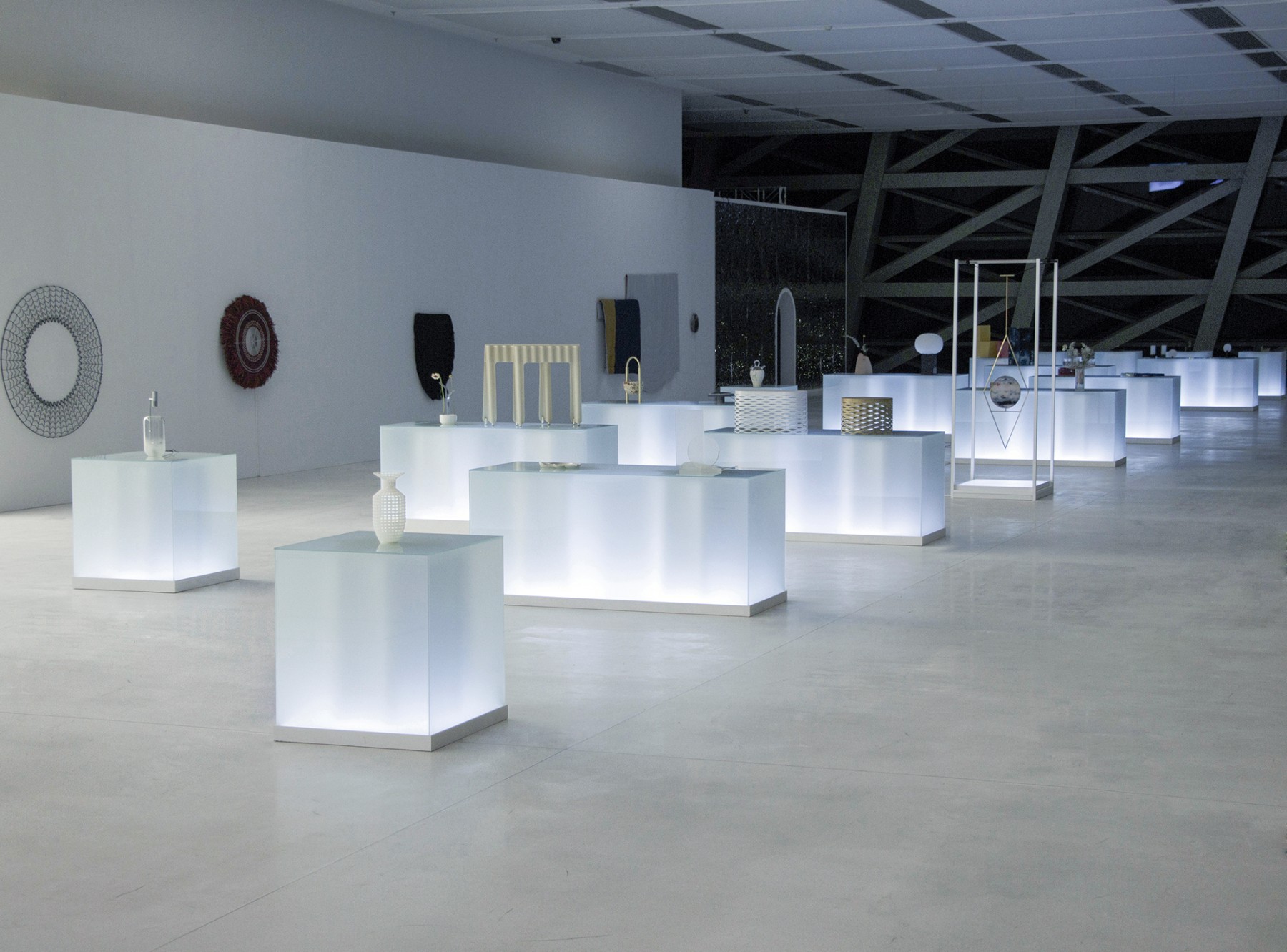 4.
6.
7.
8.
10.
11.