Marmaros
Marmaros, from ancient Greek "resplendent stone", is a series of free volumes that can serve as a coffee table, stool or stele as needed. Made in marble trompe-l'oeil, these refined volumes take up the aesthetics of the columns antique and give the impression of having been carved from a block.
"Playing with the user's senses"
This series is the result of research into hydro-dipping, a "trompe-l'oeil" technique used mainly in the automotive industry. All these sheet metal objects take - thanks to this process - the appearance of blocks of marble
1.
2.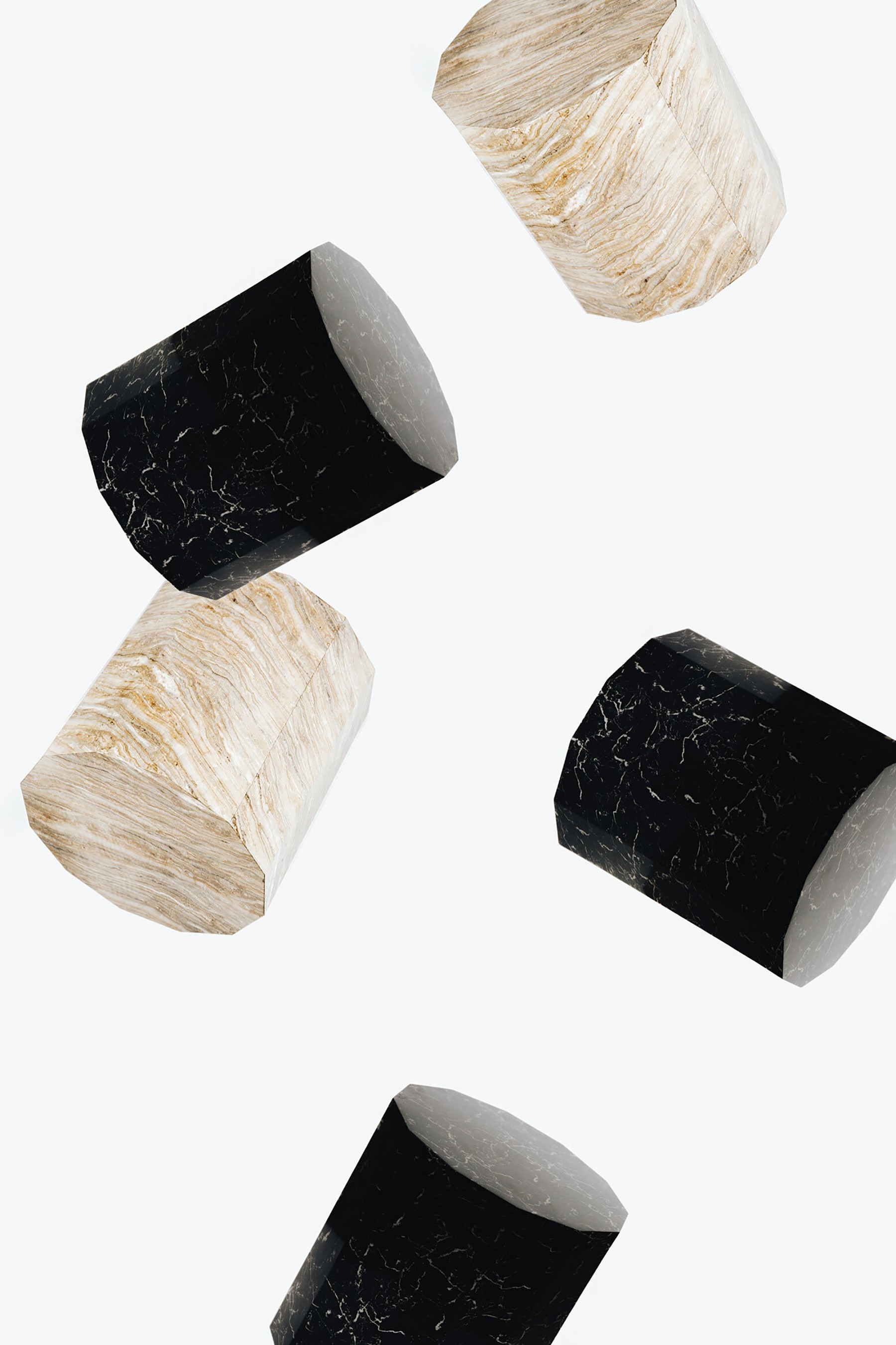 3.
4.
6.